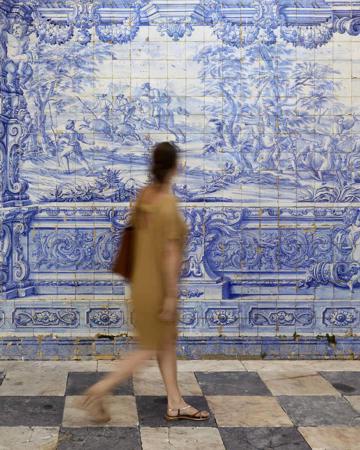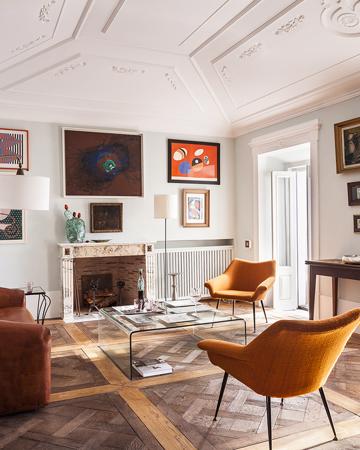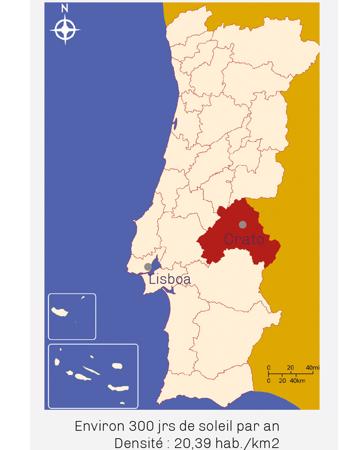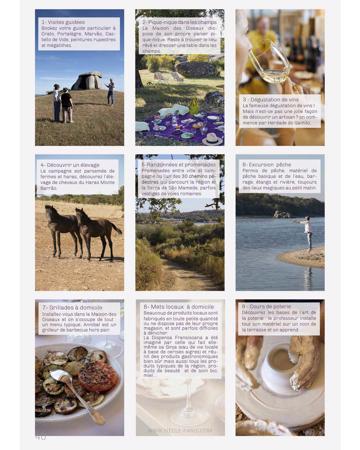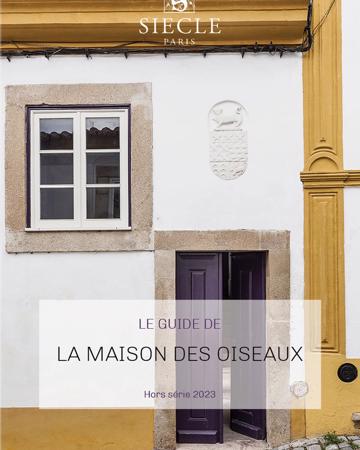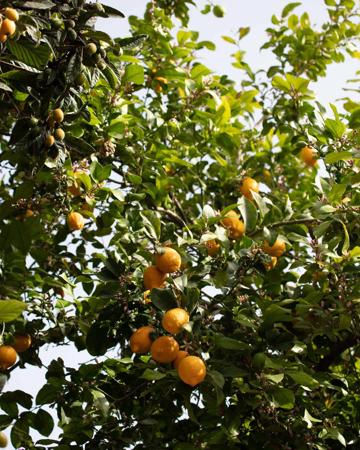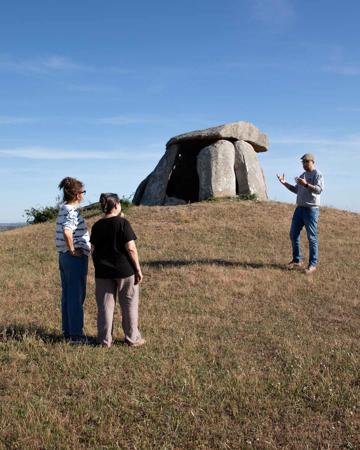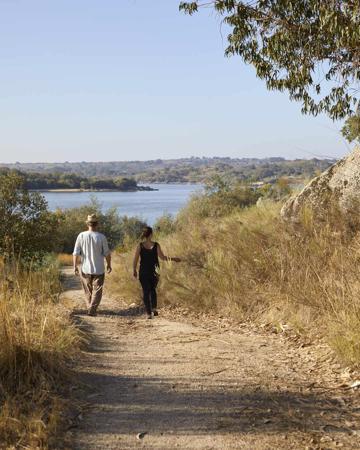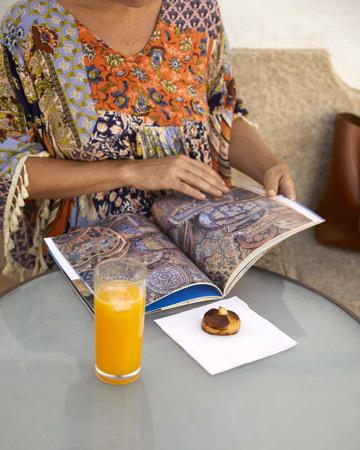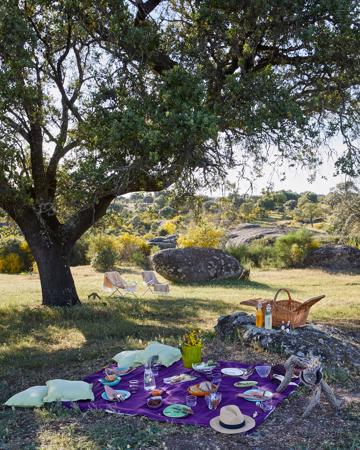 Stay for 8 people : Immersion in Alentejo - Portugal
Rent the whole villa for up to 8 people. The villa is located in the town of Crato, in the Alto Alentejo region, in Portugal. Subject to availability on the selected date.
---
Description
Book "la Maison des Oiseaux" for 8 days and follow the guide for a memorable stay, with family or friends. Located in the upper Alentejo region of Portugal, this true artist's house is an ideal base for exploring this exotic and relaxing region. History and art history, unspoiled countryside and authentic gastronomy, the stay for 8 people includes four visits and experiences to discover some flavours of Portugal and this very special region.
More details
SIÈCLE Paris is happy to introduce you to its heart region, make yourself comfortable in the Maison des Oiseaux, and let yourself be guided for a multi-faceted stay.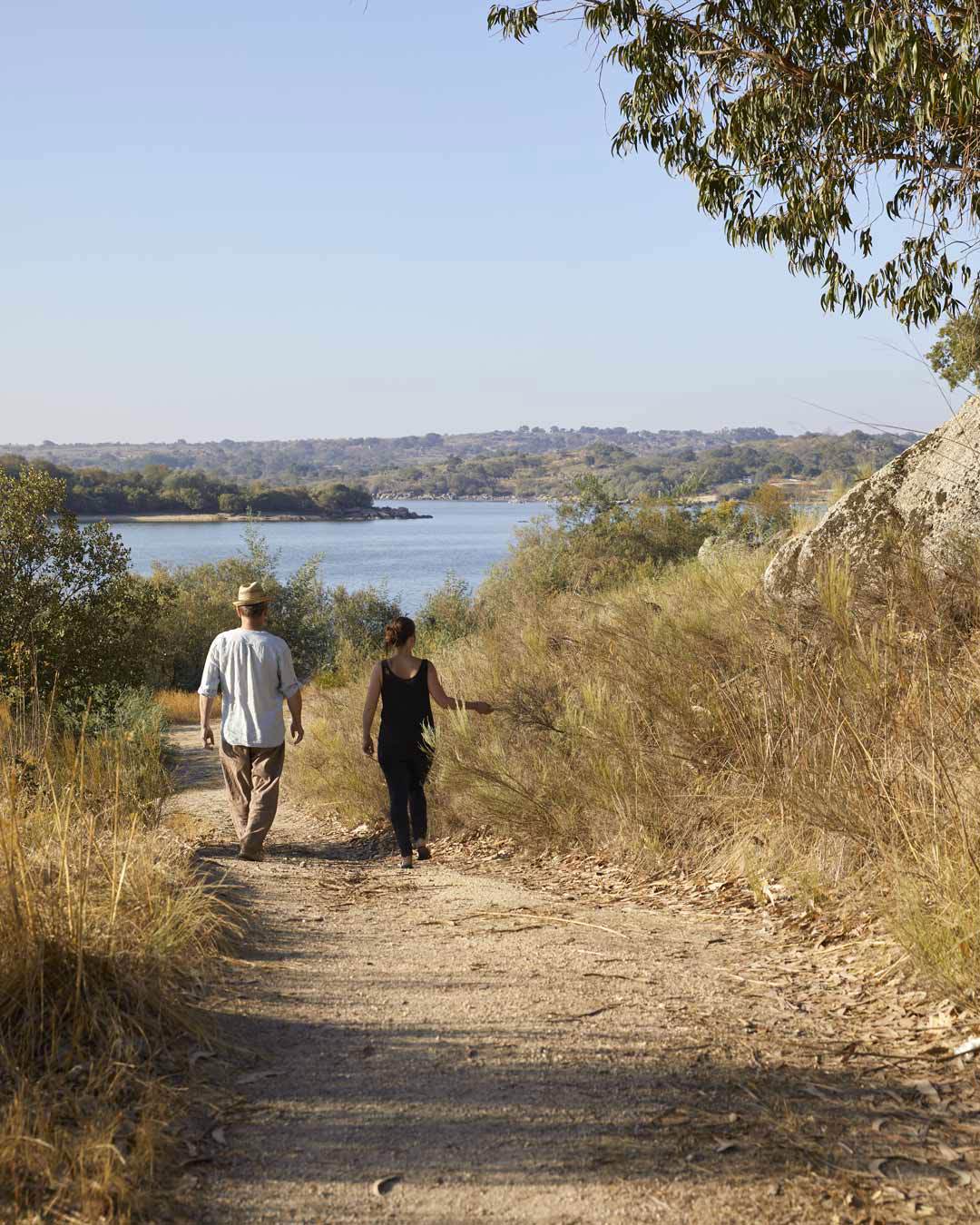 The Upper Alentejo
In terms of landscape, the Alto Alentejo is surrounded to the east by a granite mountain chain (the Serra de São Mamede) and wide and noble landscapes with vineyards, olive groves and the largest cork oak plantations in the world. The climate is gentle all year round, favouring a particularly varied flora and fauna, including many birds.
The northern half of the Alentejo (literally "beyond the Tejo", the river that rises in Lisbon) is also a medieval jewel, with its fortified towns (Elvas, Estremoz,...) and its castles perched on top of the cliff (Marvão, Castelo de Vide...). Between the 12th and 17th centuries, this territory, wedged between the Muslim south and Spain, was fundamental to the construction of Portugal's identity and borders. It is enough to mention the Order of Hospitallers and then the Order of Malta, of which Crato is the cradle.

Choose your visits and walks
For an 8-day stay, you have time, and that's important in this region. You must first set yourself to local time, rest, take advantage of the calm that is so characteristic of the region. And then discover La Maison des Oiseaux, appreciate its articulation, walk around selected objects, color harmony, wonderful frescoes. A few tomatoes bought from the merchant close by, to enjoy on the terrace.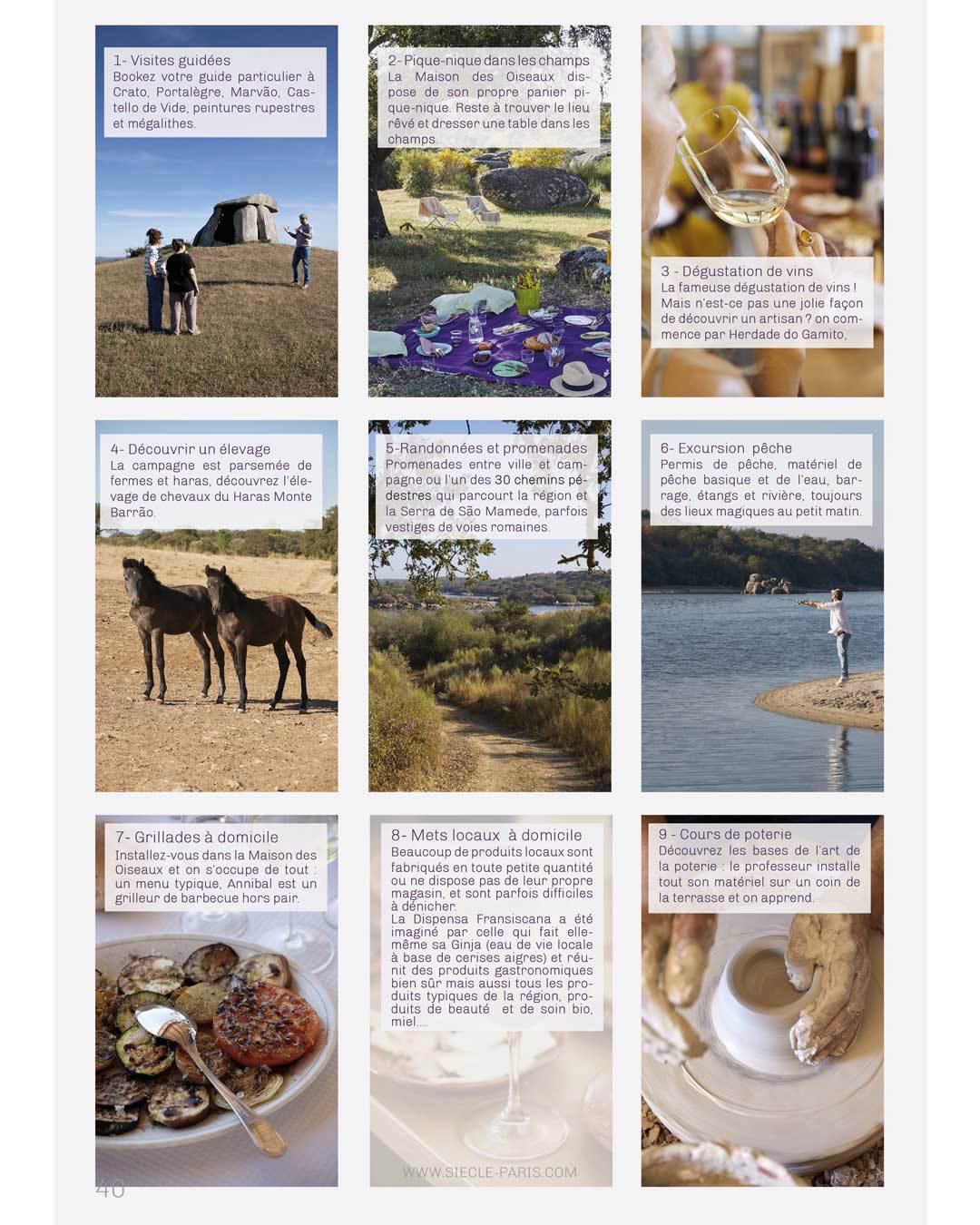 Our visits are accompanied by your personal guide Perdro Capao. The visits will be organized with you, before your arrival. They can often be adjusted up to 2 days before the scheduled date.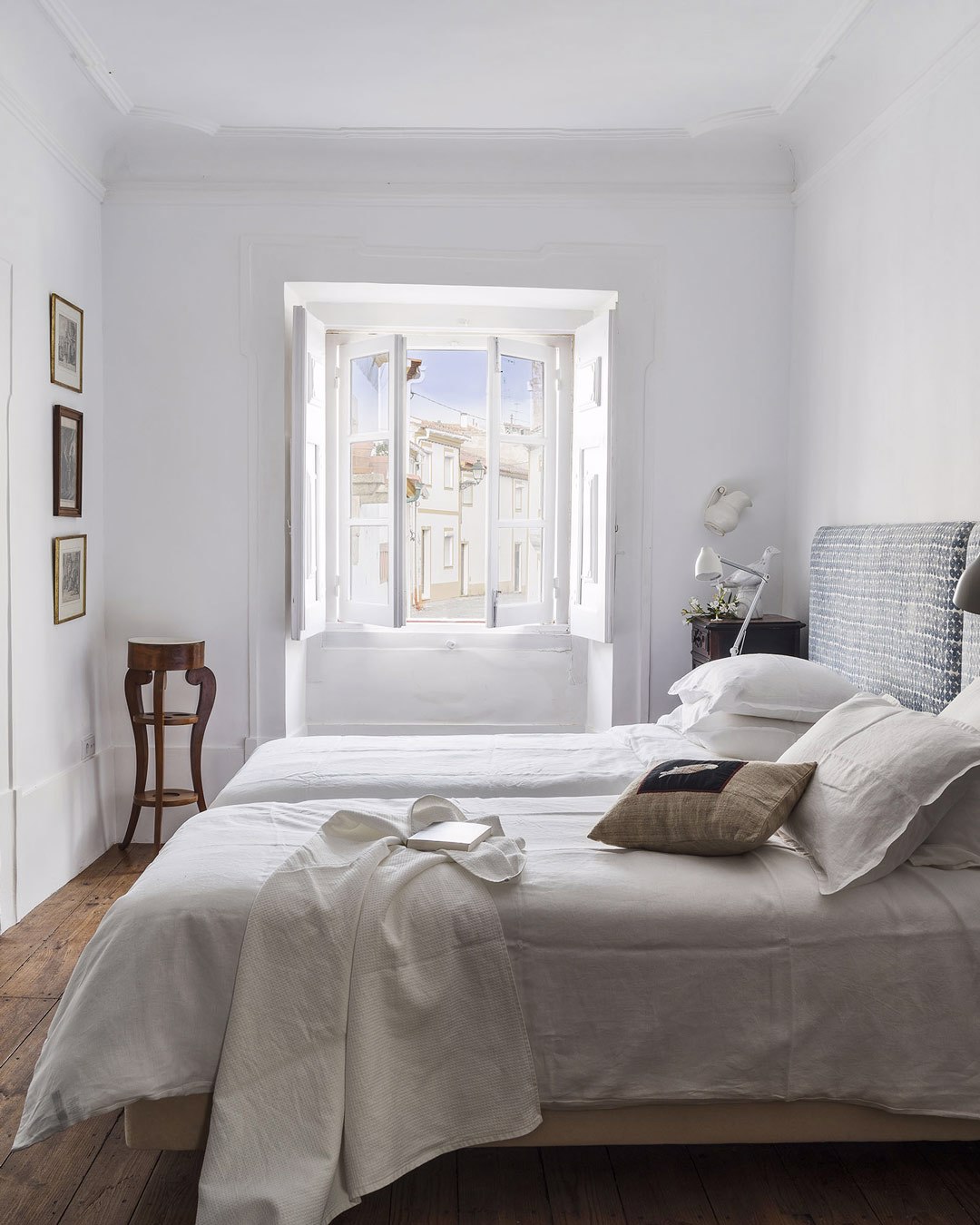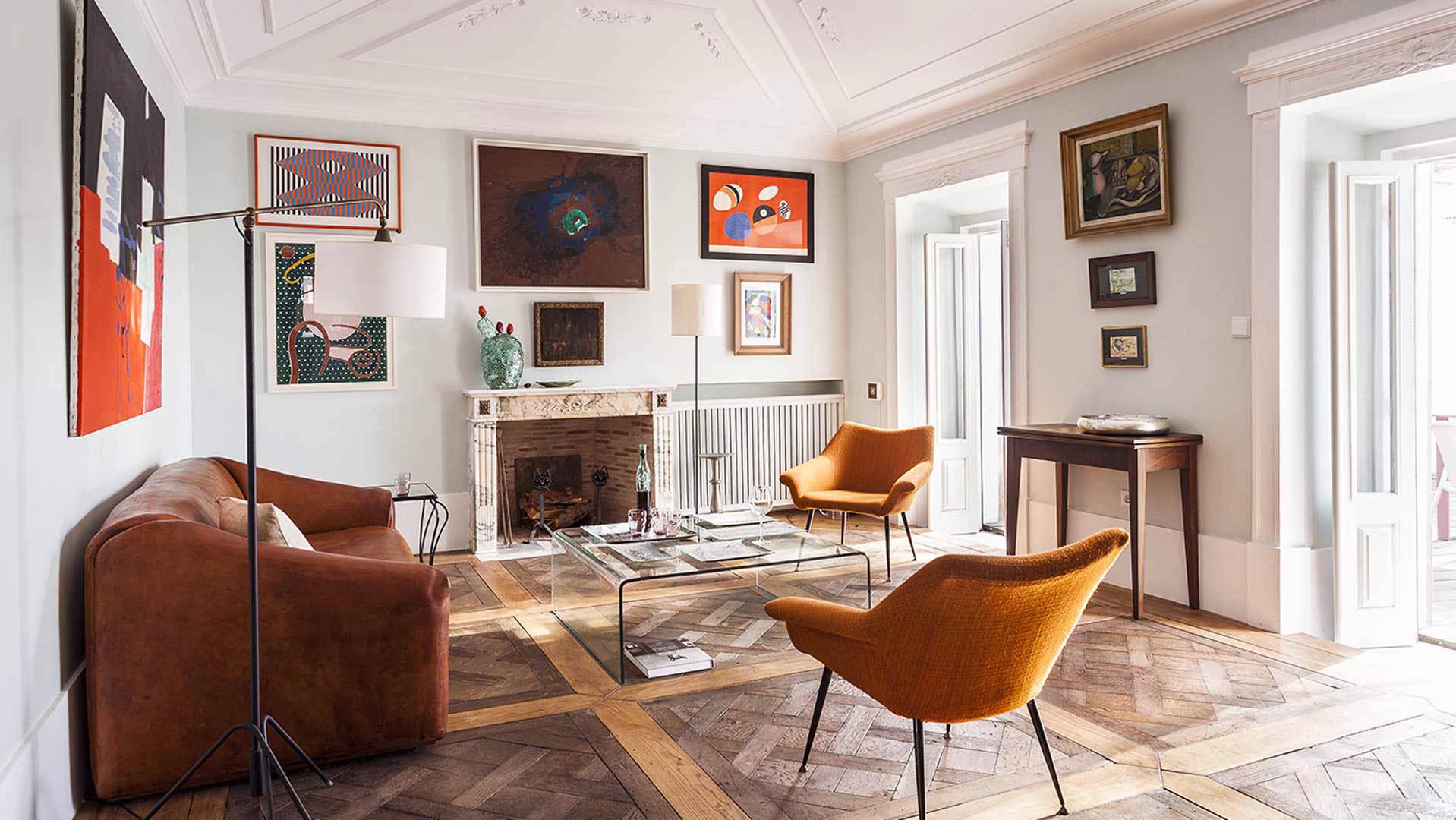 Located 2 hours from Lisbon and a few kilometers from the Spanish border. La Maison des Oiseaux has 4 suites, three bedrooms on the ground floor and one bedroom upstairs. The first floor has direct access to the living room, kitchen and dining room as well as to a set of terrace leading to the swimming pool. The ground floor has its own terrace which also leads to the swimming pool via a typical staircase.
Practical side: Swimming pool - Wifi - Barbecue - Equipped kitchen - TV - Old house, cool by nature, without air conditioning - Pellet central heating in winter season - CENTURY crockery available.
Supermarket - cooperative 5 minutes walk, a greengrocer located right in front of the house, and the butcher a little further down the street.
Breakfast or snack "Chez Maria", with its tea room and some local products to buy 1 minute walk away.
Special orders: Meals - Shopping - Driver - Airport taxi - Cook for barbecue grills - Personal guide of the region, tours or activities
LA MAISON DES OISEAUX
Toute la maison est meublée d'un mélange de meubles de famille soigneusement sélectionnés par Philippe, de pièces vintage et de créations sur mesure choisis et réalisés par Marisa Osorio Farinha, tous deux créateurs de la marque SIÈCLE Paris. Chaque chambre a son décor personnalisé et dispose de sa propre salle de bains ou douche, et d'un dressing ou armoire. La piscine bien placée, légèrement en retrait contre un mur blanc à sa propre terrasse, solarium et barbecue.
 4 CHAMBRES & SALLES DE BAIN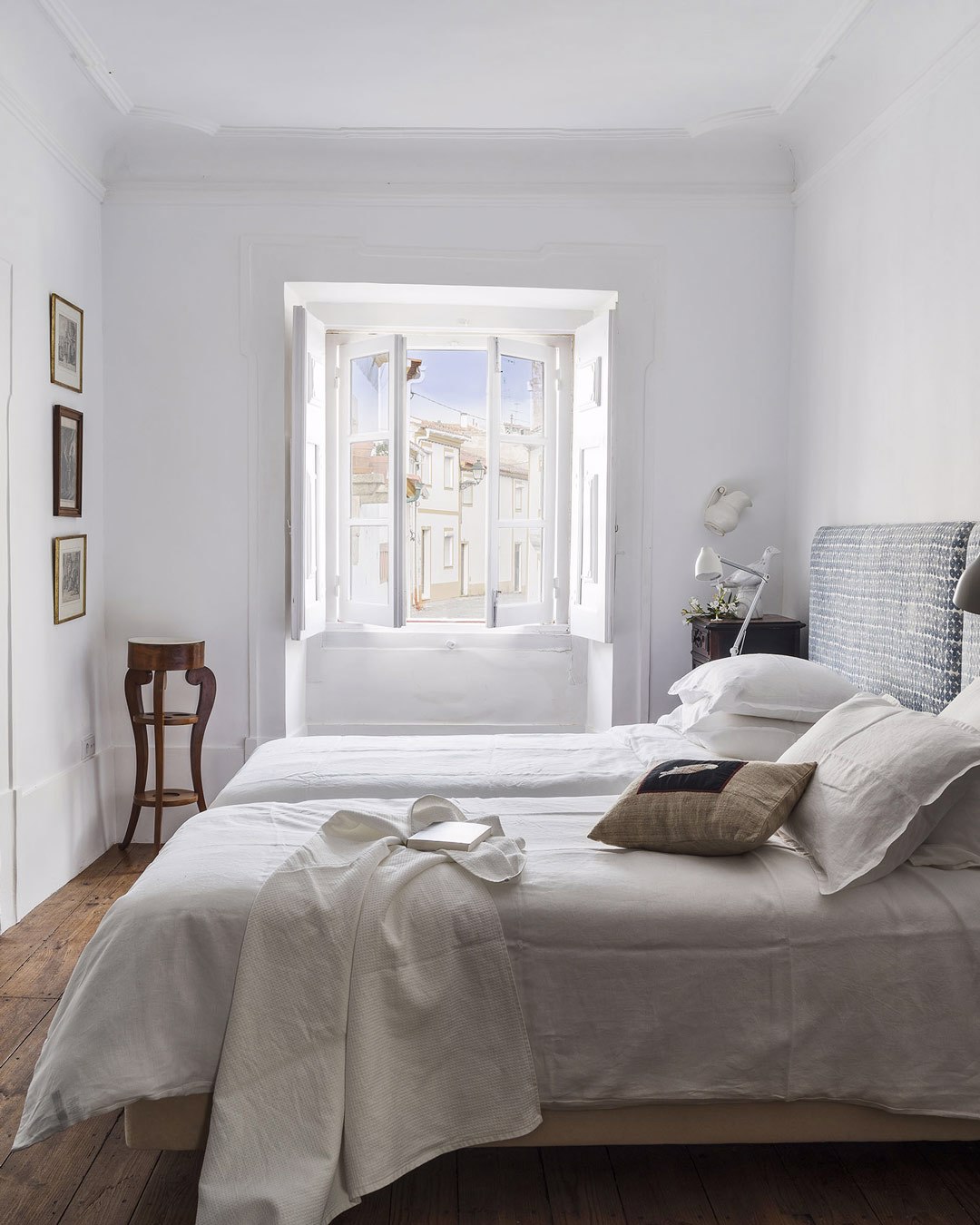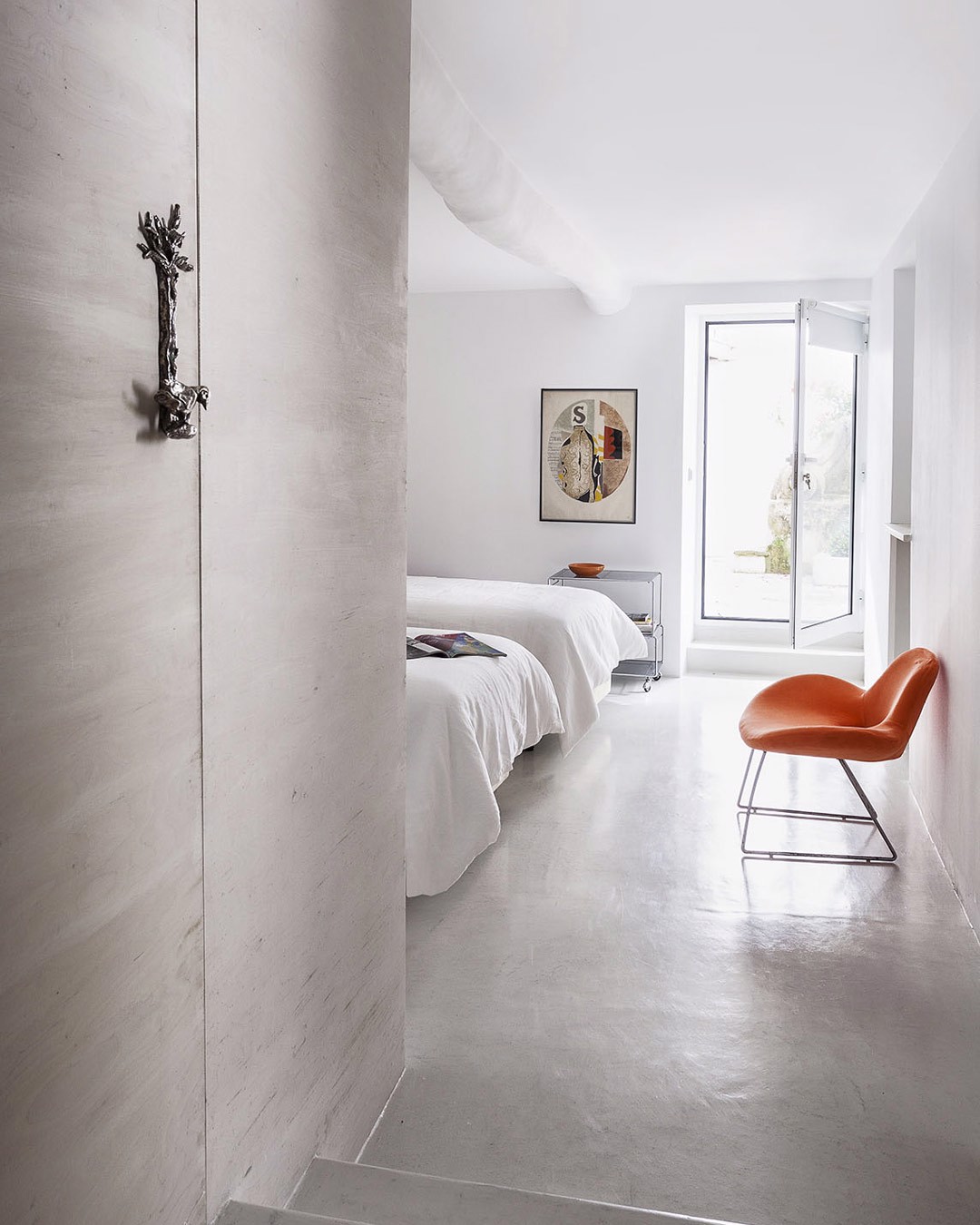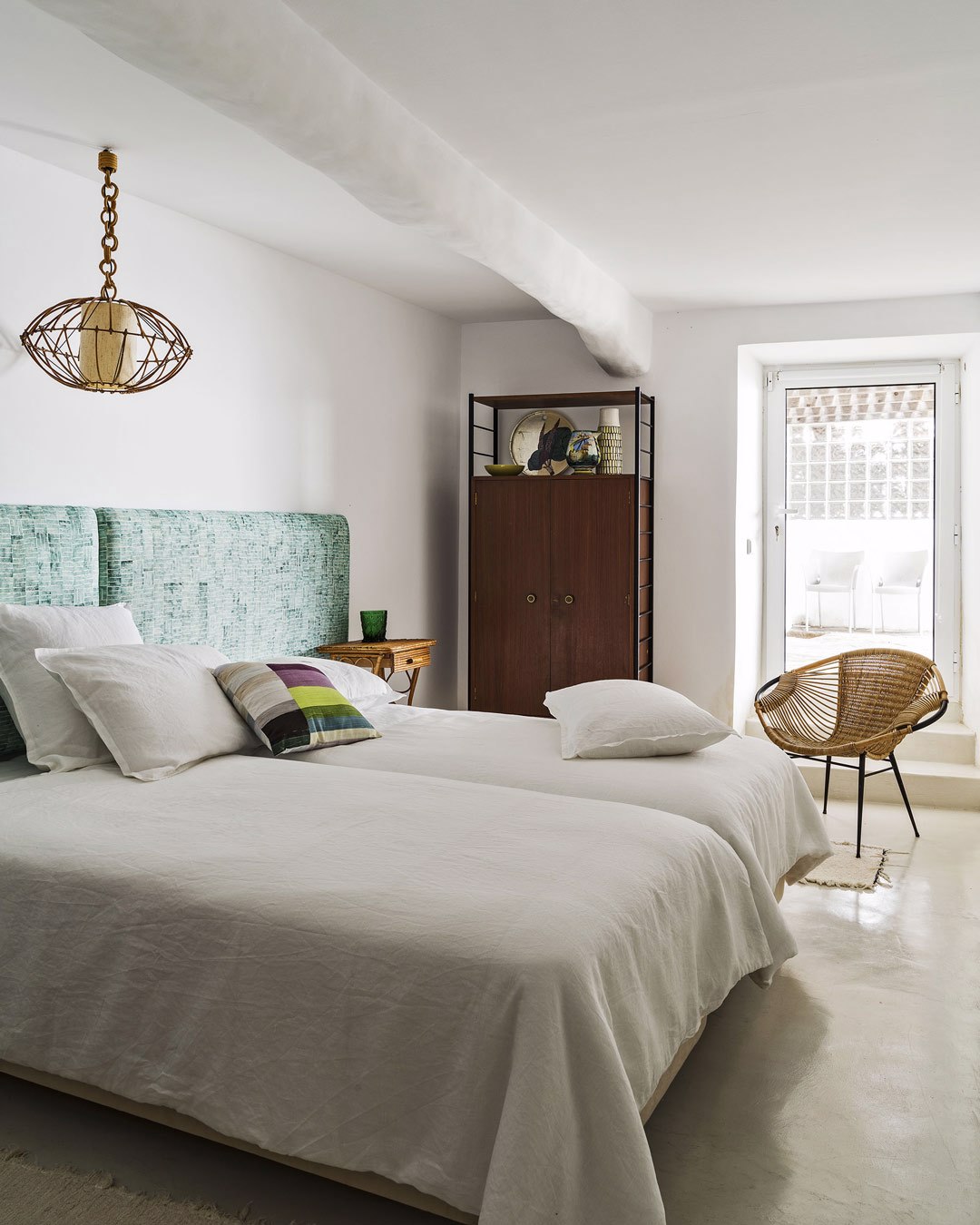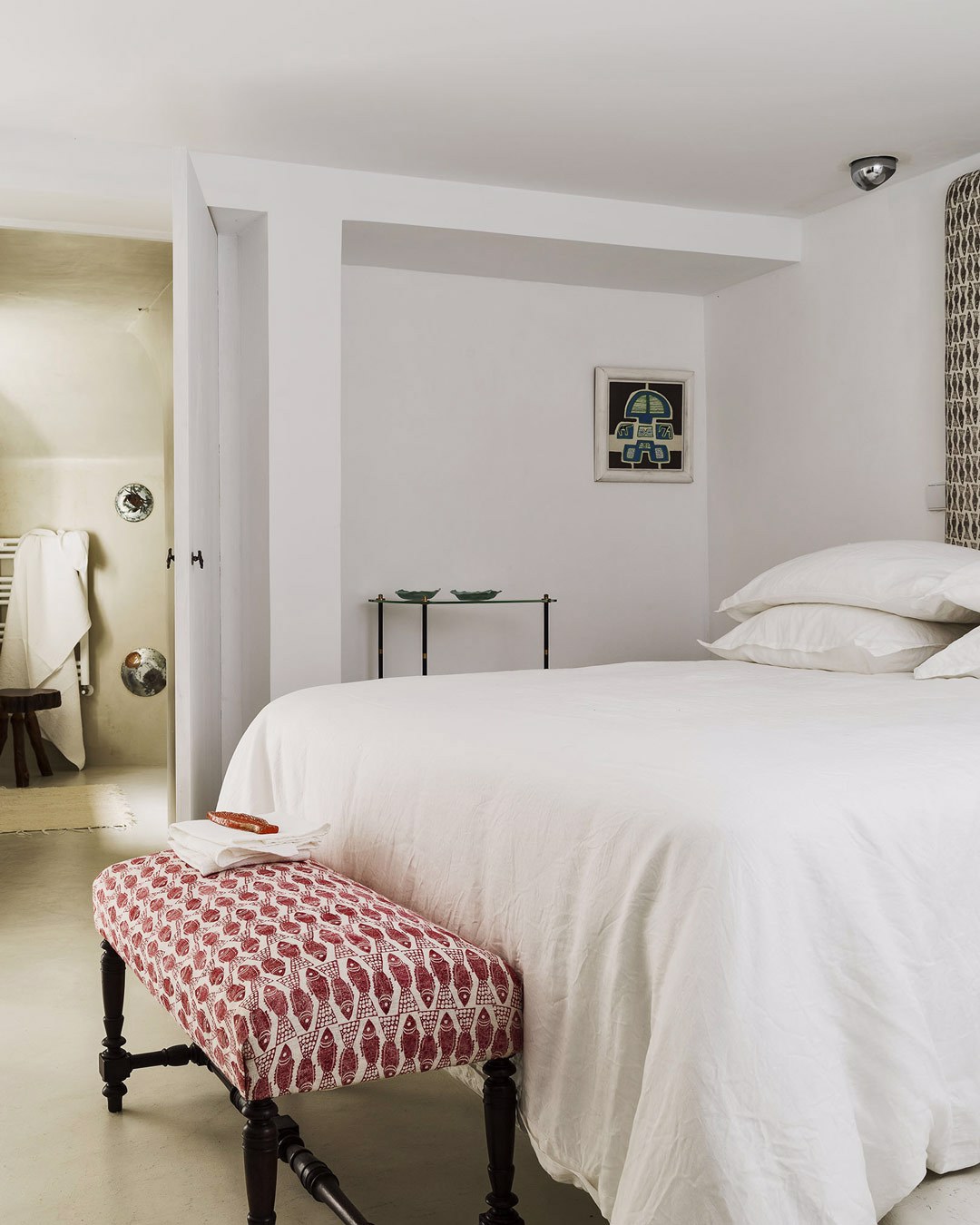 VIVRE DANS LA MAISON DES OISEAUX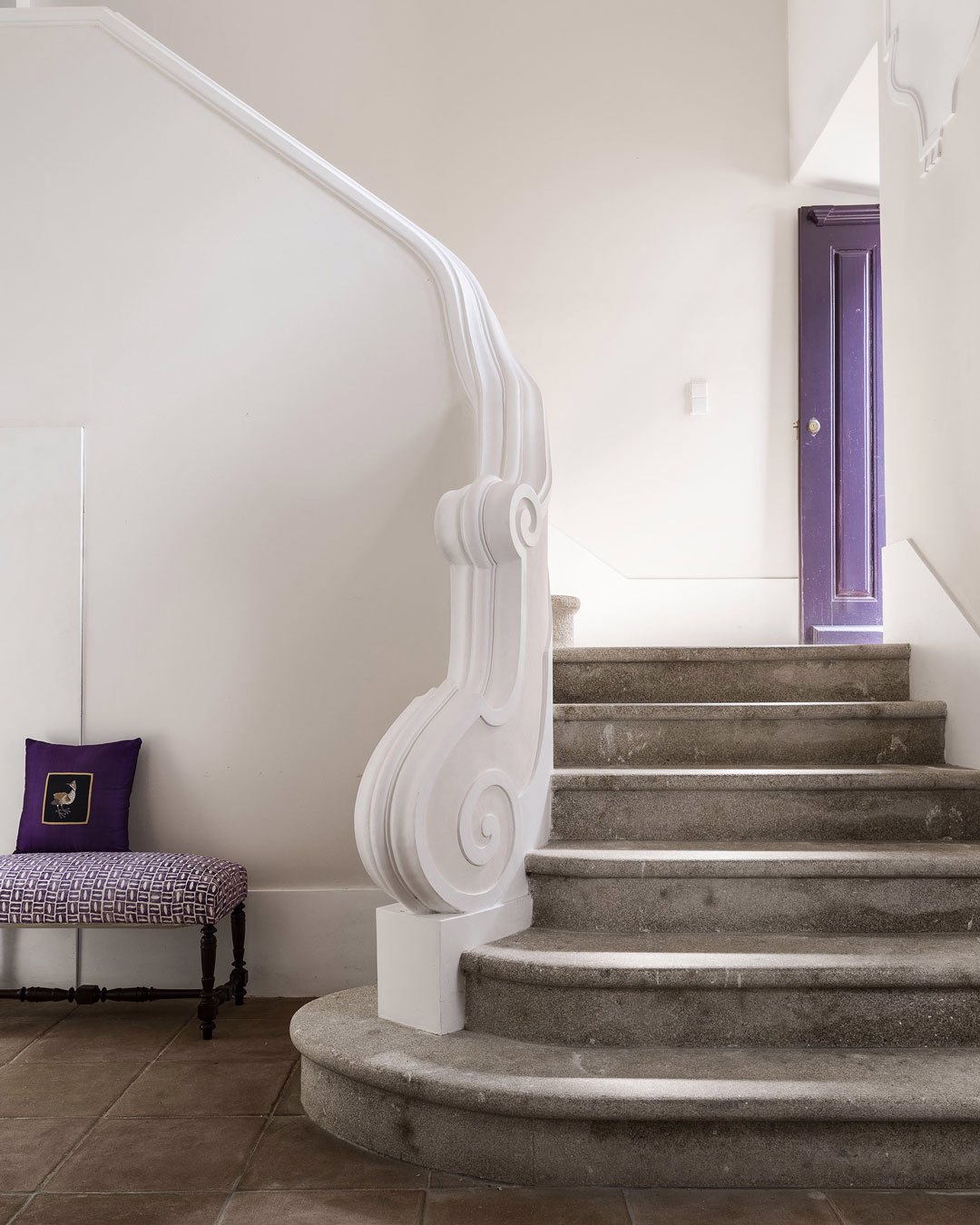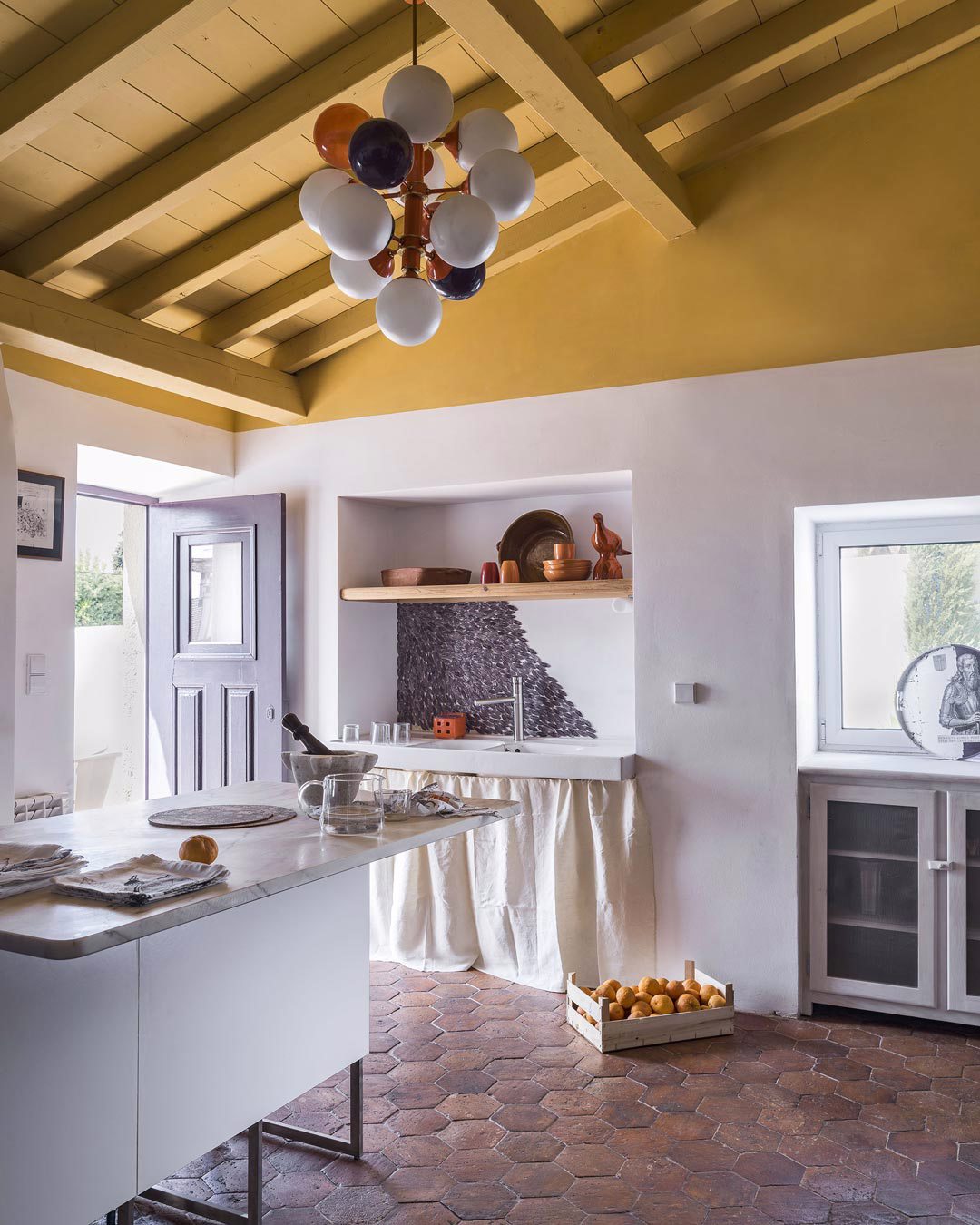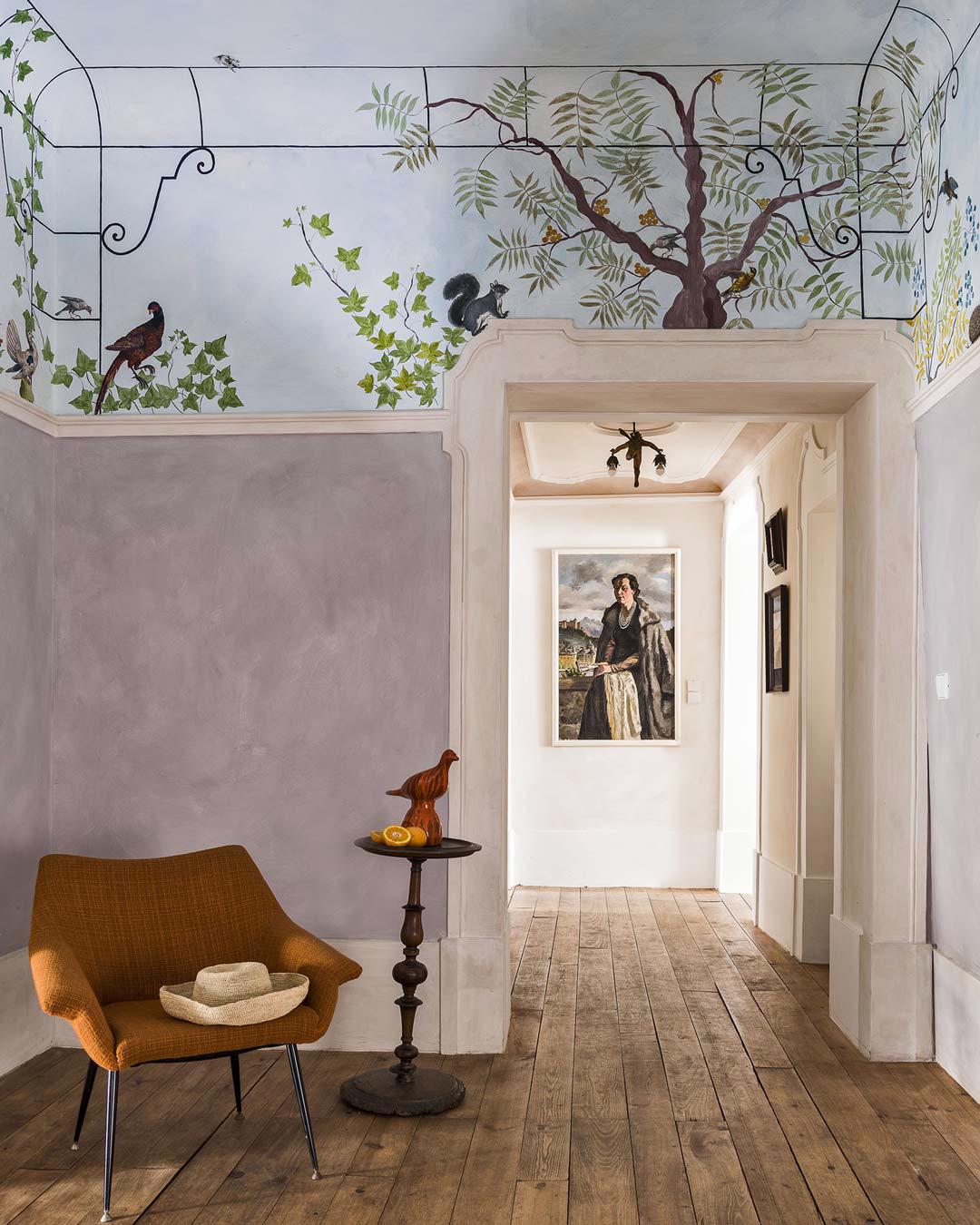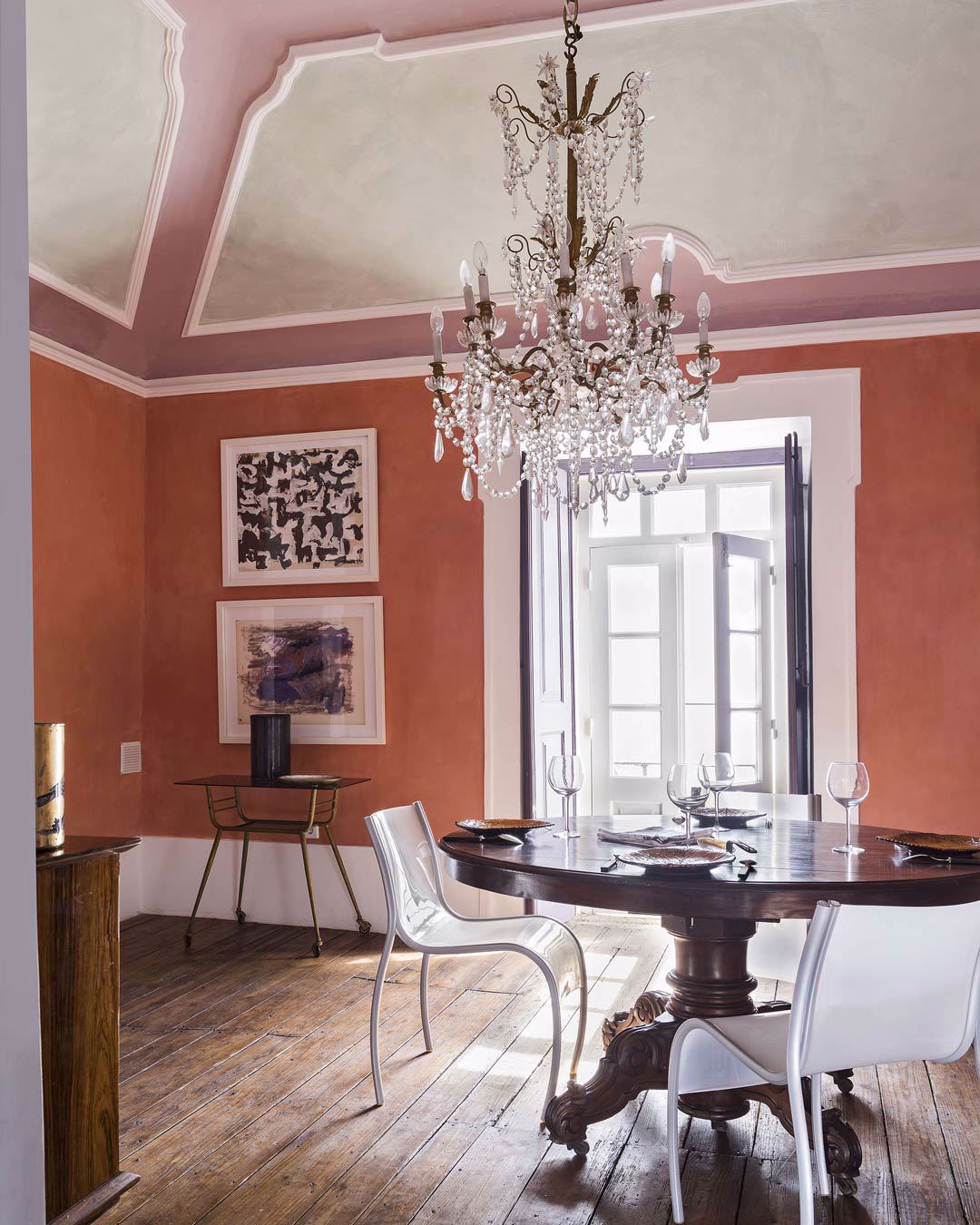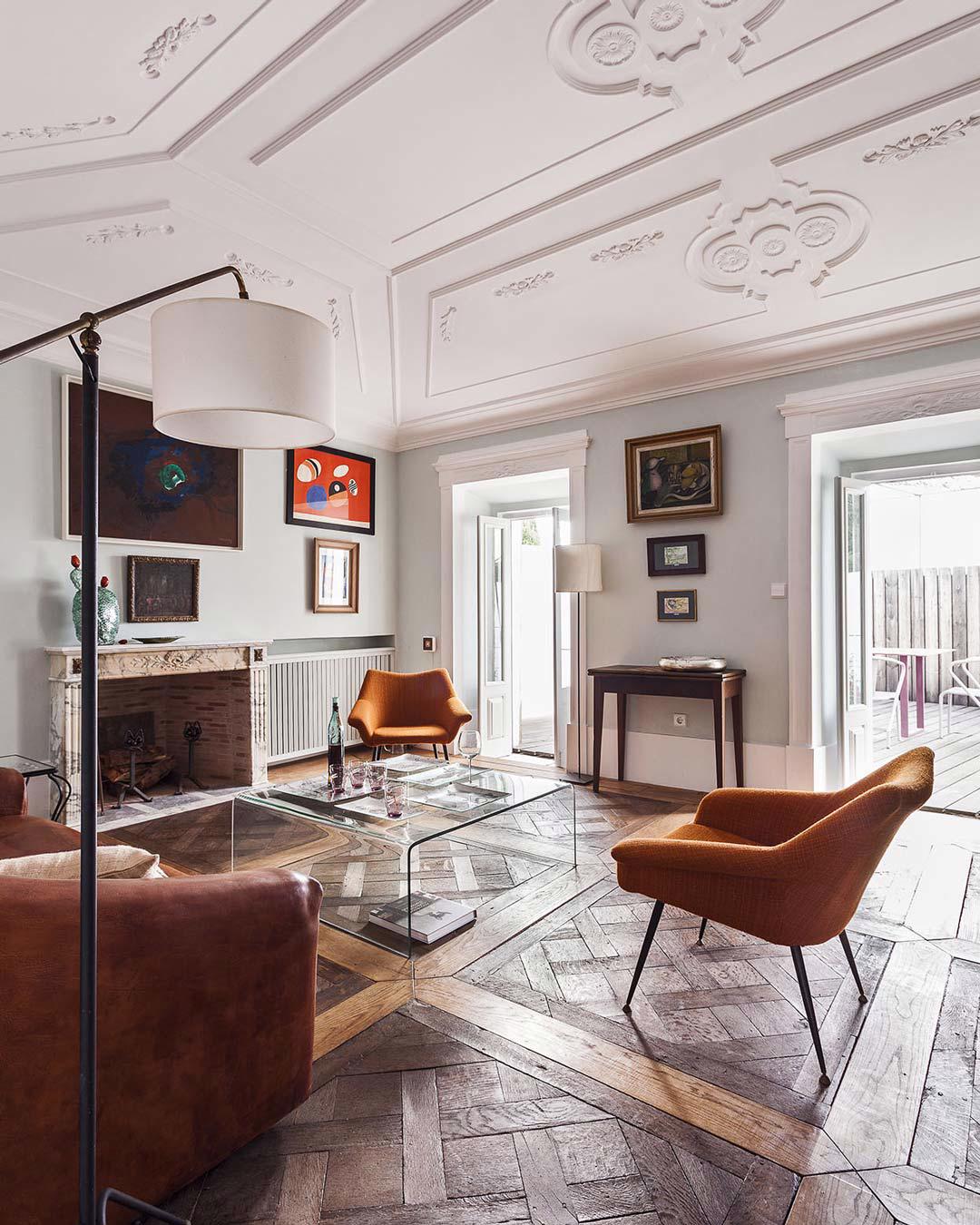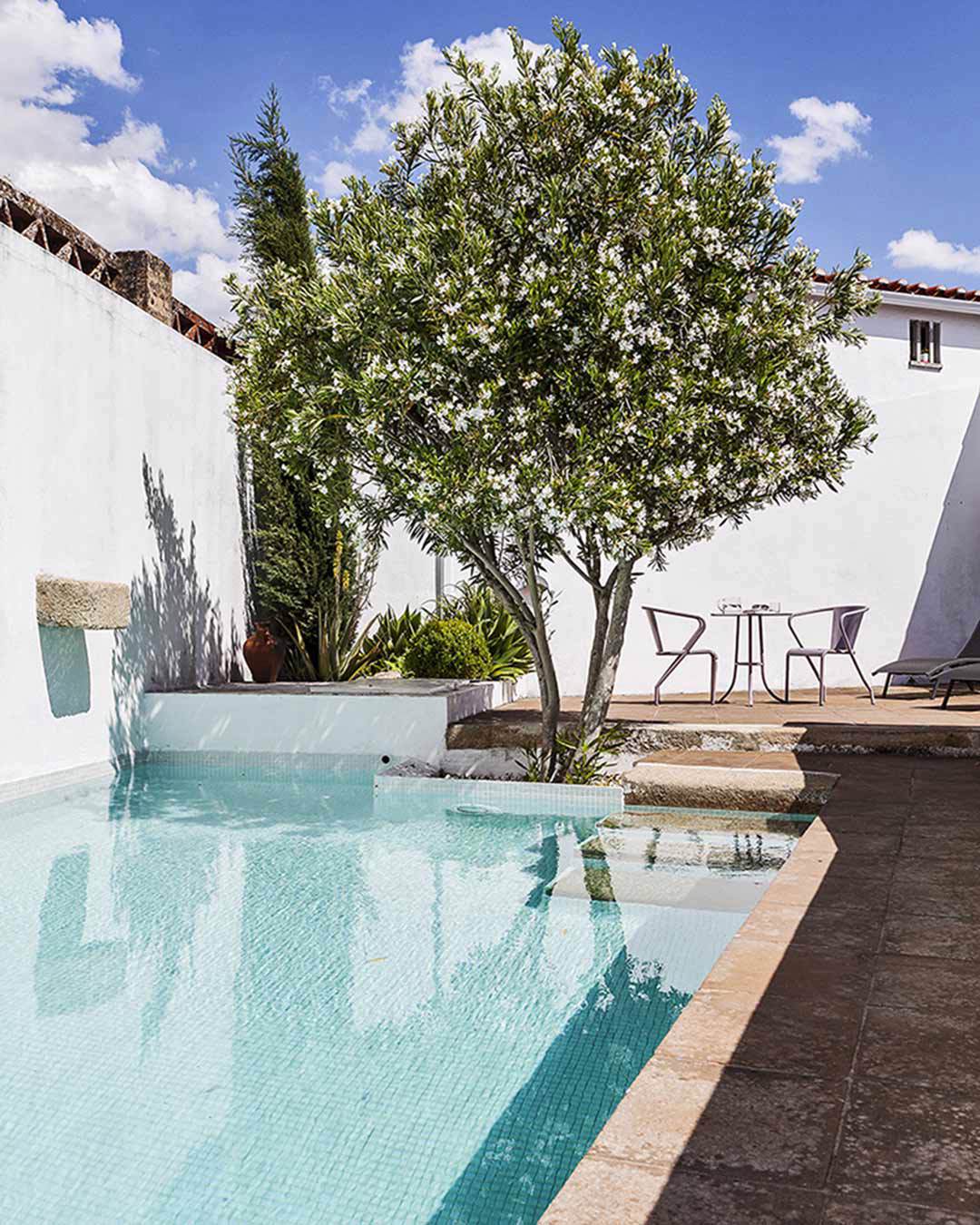 Once through the front door of the Maison des Oiseaux, you are greeted by a ceremonial staircase typical of Portuguese baroque architecture, with its characteristic stucco ornamentation.
​A little further, opening directly onto the upper terrace and the swimming pool, the kitchen has kept the style of Alentejo kitchens with its ocher painted ceiling and its marble worktops from the region. It is fully equipped and functional.
A characteristic of the house is also this hall which distributes the rooms on the first floor, Marisa has created a decor where wall painting and the technique of real cutting combine to find the peace and tranquility of a baroque garden patio, with frames and stucco ornaments so typical of noble Alentejo gardens.
On the left opens the dining room, a real little gem in itself with its four-sided ceiling decorated with stucco in the tradition of the ceilings of Portuguese stately houses which traditionally crowned the entrance, the dining room and the dining room. stay.
The living room is topped with a large "Macieira" ceiling decorated with stucco, which echoes the ornaments of the Louis XVI style fireplace, a real nod to France. It opens directly onto a large terrace, designed as a protective haven, in the shade of the reeds.
With direct access to the 3 bedrooms on the ground floor, the shaded terrace is enlivened by the fountain with a red mask. It turns on and off by switch, if you prefer to stay local in the calm of the Alentejo.
The swimming pool also has its small fountain which is activated during its automatic cleaning. The swimming pool is tailor-made for this pretty space with an unobstructed view. The deep pool is tailor-made for this pretty space with an unobstructed view. It is made of ceramic tiles, and works with salt.
OTHER DISCOVERIES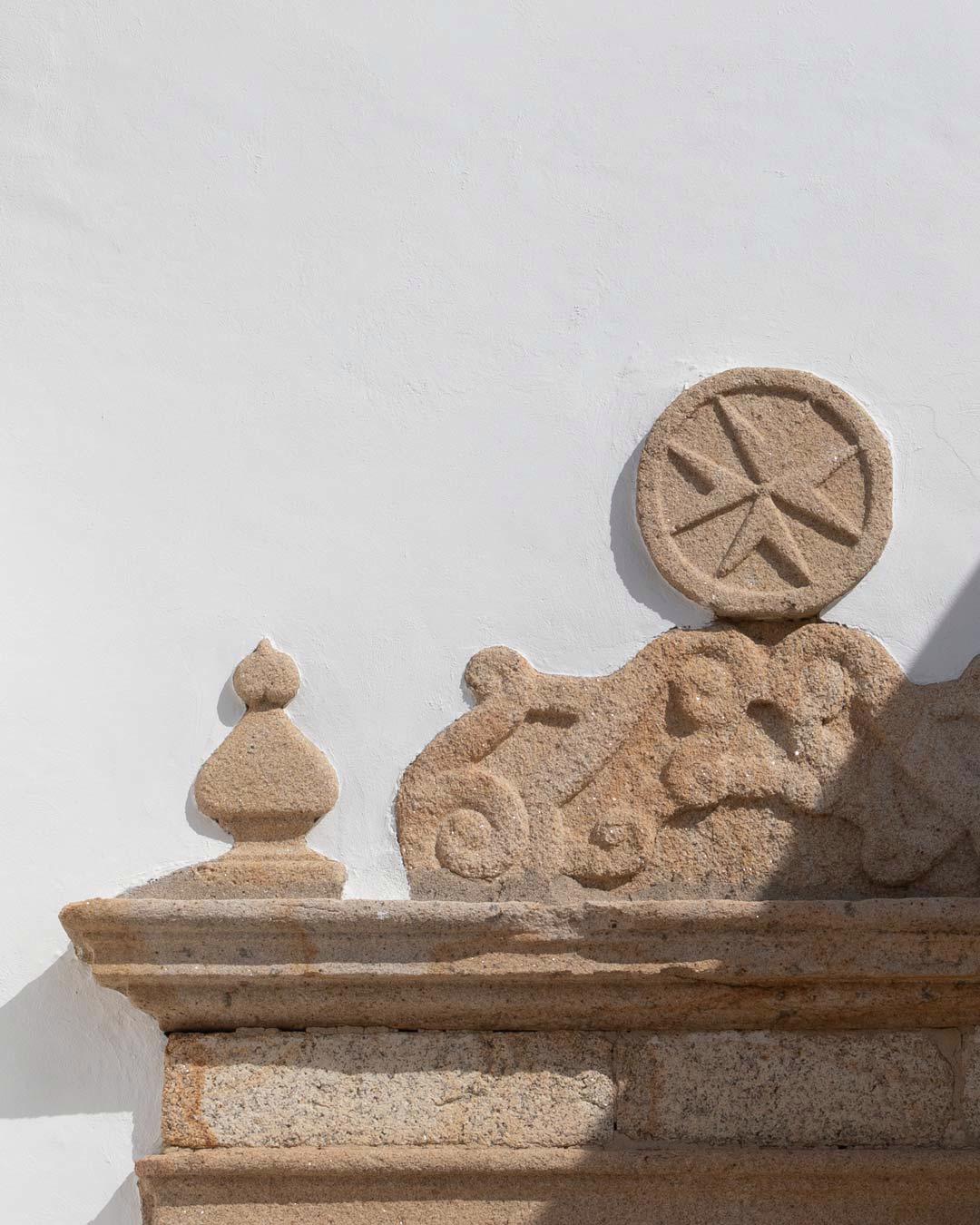 It is entirely possible to organize your stay around a particular theme. For example, a Nature stay, several hiking trails including one leaving from Crato. For animal fans, you will be interested in horse riding lessons (experienced riders), and a visit to the Royal Stud Farm and its Falcons. We can also organize a fishing trip for you, or introduce you to other towns in the surrounding area.
CONCRETELY
Upon receipt of your request, and after checking availability on the selected dates, we will send you a summary of your pending reservation. At this time you can choose to confirm your reservation with a 50% deposit, or choose to keep this project for a later date.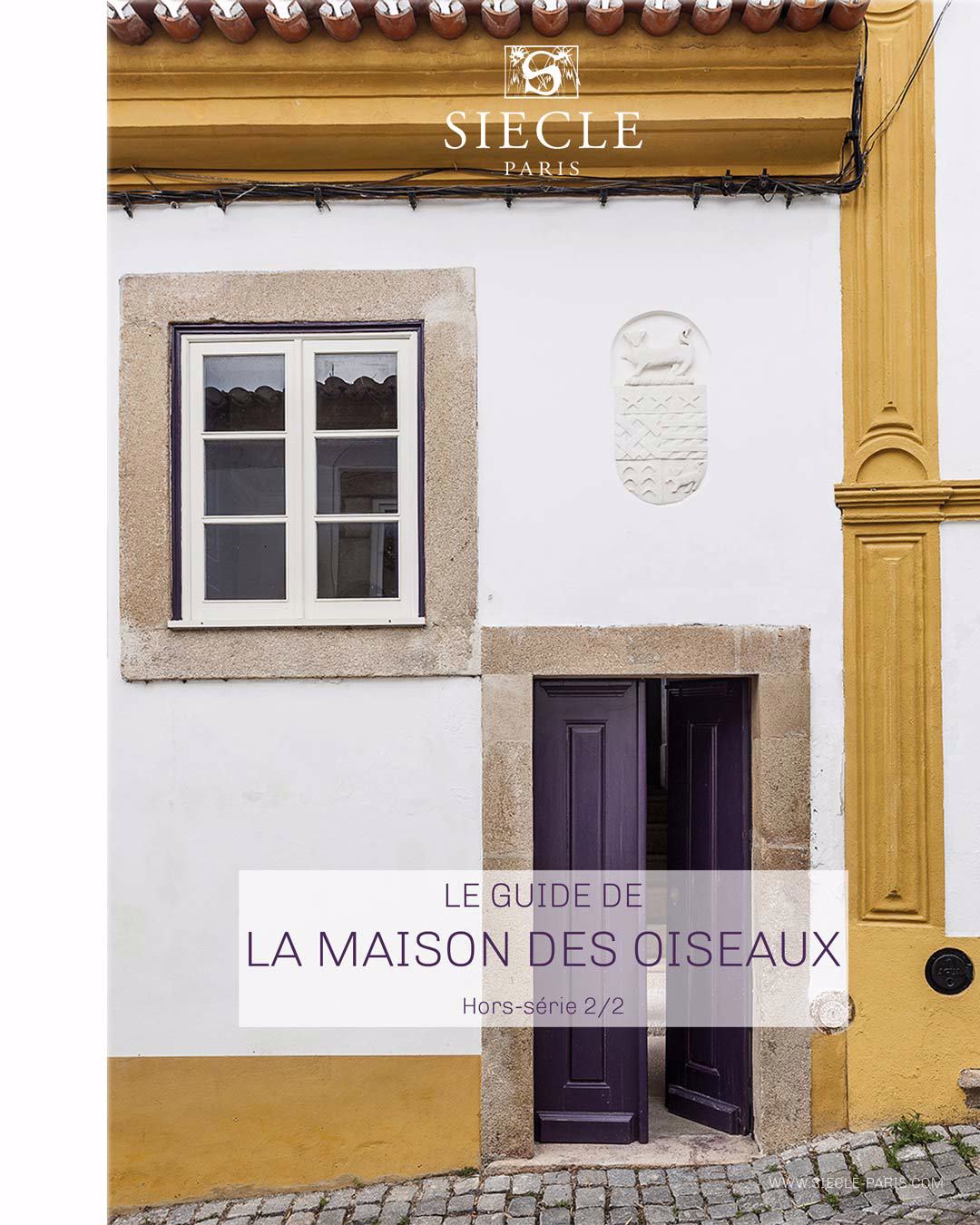 When your order is confirmed, we will send you the Maison des Oiseaux guide, a 44-page magazine that covers all the major themes of the house, the city and the region, as well as some visits and activities to do in surroundings.
Special general conditions for villa rental.